HRTech and EdTech
Digital Transformation
Link Japan Careers: Recruiting site and Applicant Tracking System Integration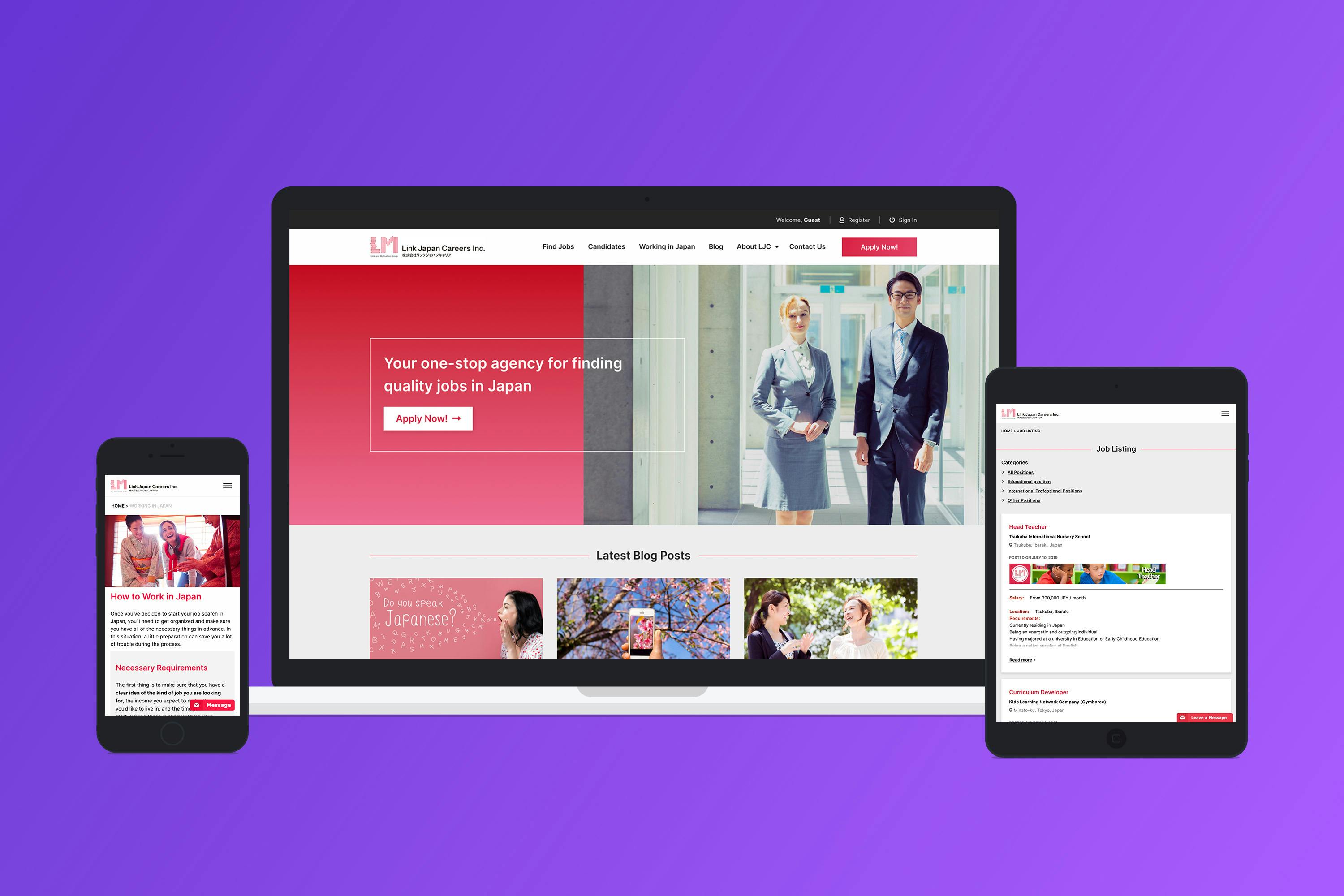 In a few words
Recruiting site development and Applicant Tracking System Integration.
About the client
Link Japan Careers is a consulting and recruitment agency, helping foreign nationals find employment in Japan. Their offer caters to Japanese companies looking to attract globally-sourced talent through a wide range of services including ALT recruitment branch Interac.
About the project
As part of an on-going digital transformation, Link Japan Careers approached CREAM to design and develop a new recruitment website targeted at an international audience. As a central part of the requirements, Link Japan Careers also tasked CREAM to fully integrate that site with a pre-selected applicant tracking system (ATS), think about it as a CRM tailored for the recruiting industry, in order for all the candidates' information to be managed and looked after into a single system by all recruiters.
CREAM researched, designed and developed the new Link Japan Careers website allowing prospective candidates to create their profile, browse and apply to open positions and interact with recruiters online from A to Z. We are currently maintaining and improving the website performance on a daily basis, in order to provide both applicants and recruiters with the best experience.
See it live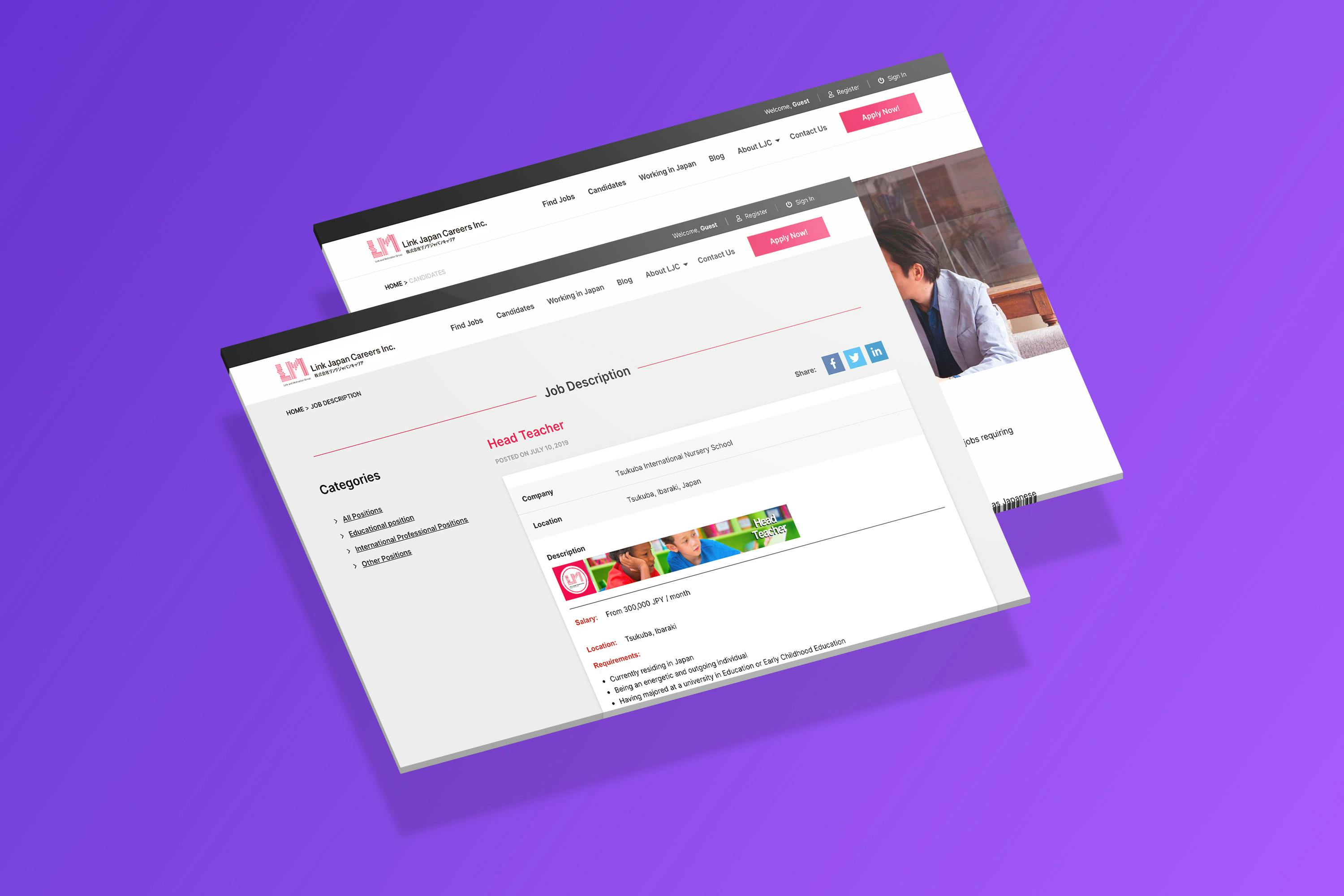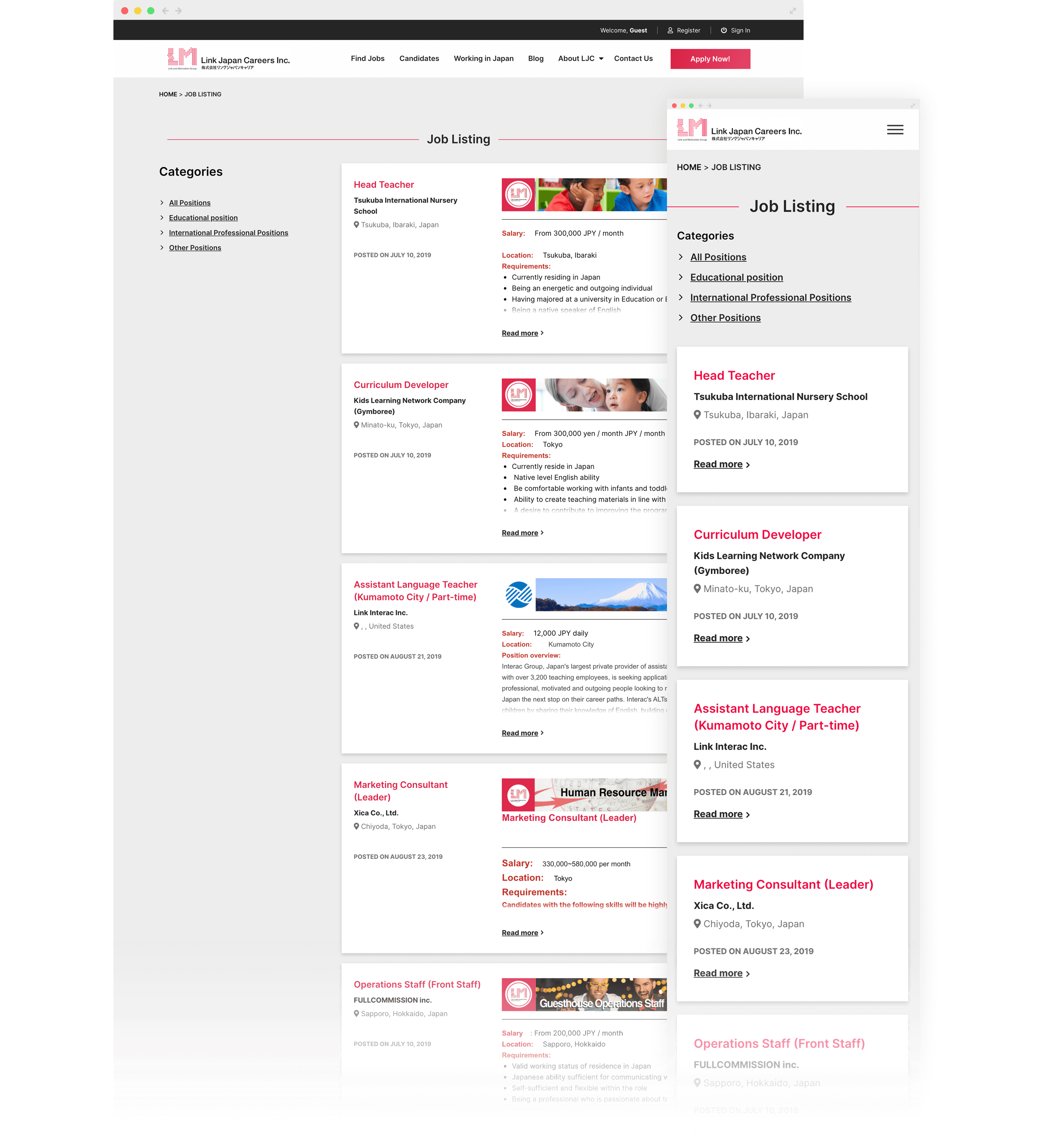 ClientLink Japan Careers
IndustryConsulting, Recruitment, HR