Digital Transformation
EC and Retail Tech
L'Atelier Des Parfums: e-Commerce Site on Shopify Plus
2021 Update: Migration to Shopify Plus!
To meet the requirements of a continuously growing activity and to further empower the admins to manage the site most efficiently, as of March 2021, CREAM completed the migration of l'Atelier des Parfums from Magento to Shopify Plus.
While doing so, we were able to iterate on the initial design and architecture to make L'Atelier des Parfums smoother to navigate for users and easier to manage and promote for admins.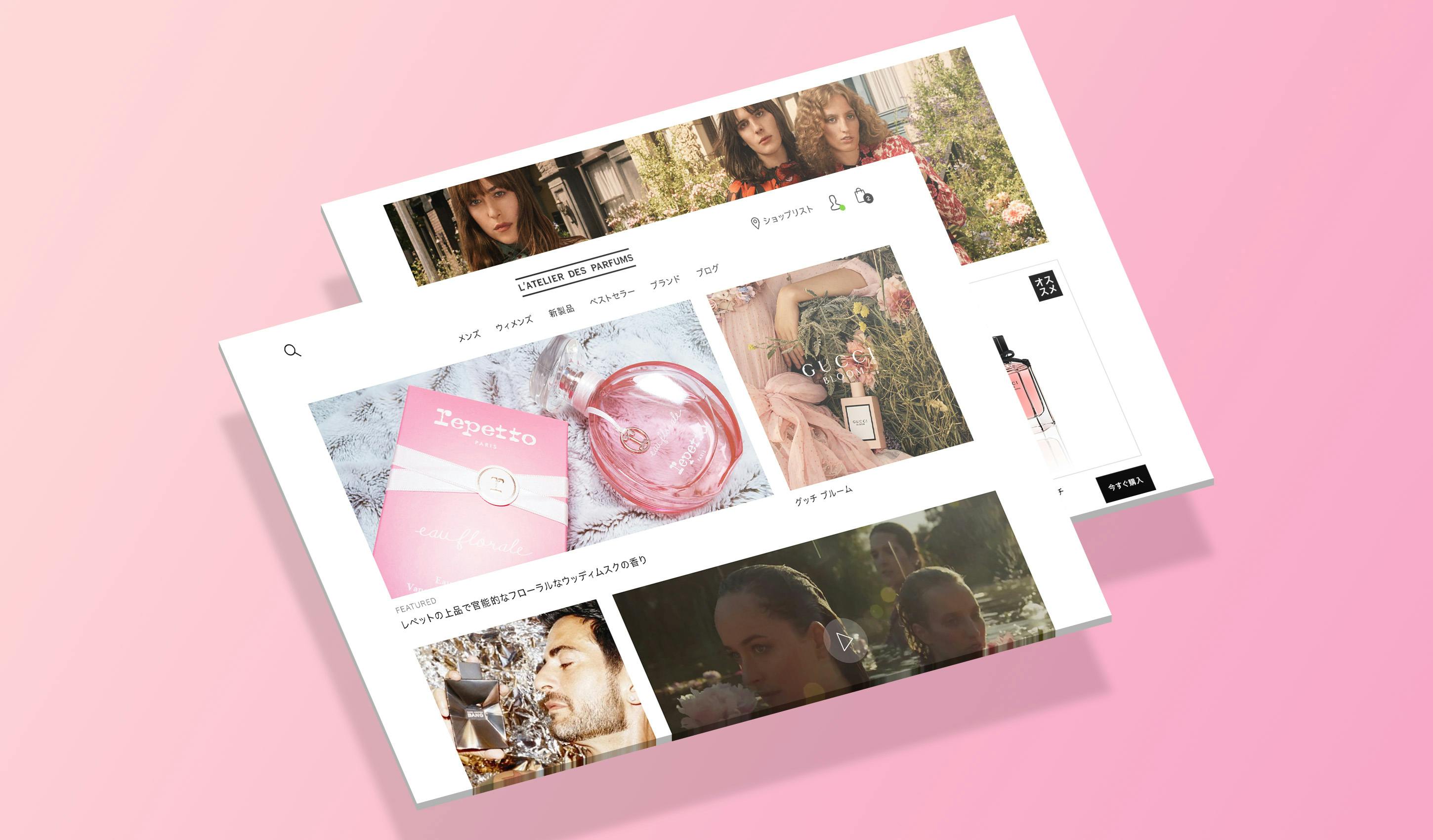 The Bluebell Group is a distributor of luxury, premium, and lifestyle brands throughout Asia since 1954. One of their major business lines includes exclusively representing and distributing fragrances in Japan for a great number of luxury brands. Up until now, distribution was focused in multi-brand fragrance stores that Bluebell directly operates across the country. After discovering white space in the Japanese market for a high-end multi-brand fragrance eCommerce site, the company decided it was time to strengthen their presence online. Bluebell approached us to create a luxurious digital experience that stays true to its brand, "L'Atelier Des Parfums" while offering customers a new way to explore fragrances even without the ability to smell scents online.
Understanding Fragrance Shoppers
In order to tackle the challenge of not being able to test scents when shopping online, we needed to first dig deep into how customers purchase fragrances.
We began by identifying three core scenarios for fragrance shopping: purchasing a new product, replacing a product used previously, and buying a product as a gift to someone else. Initially, we hypothesized that most customers will be replacement shoppers that deviate towards a certain product or at the very least, a preferred brand. From this, we believed that the website should focus on helping users get to their preferred product as swiftly as possible, with the brand names as the cornerstone for searching and navigating the website.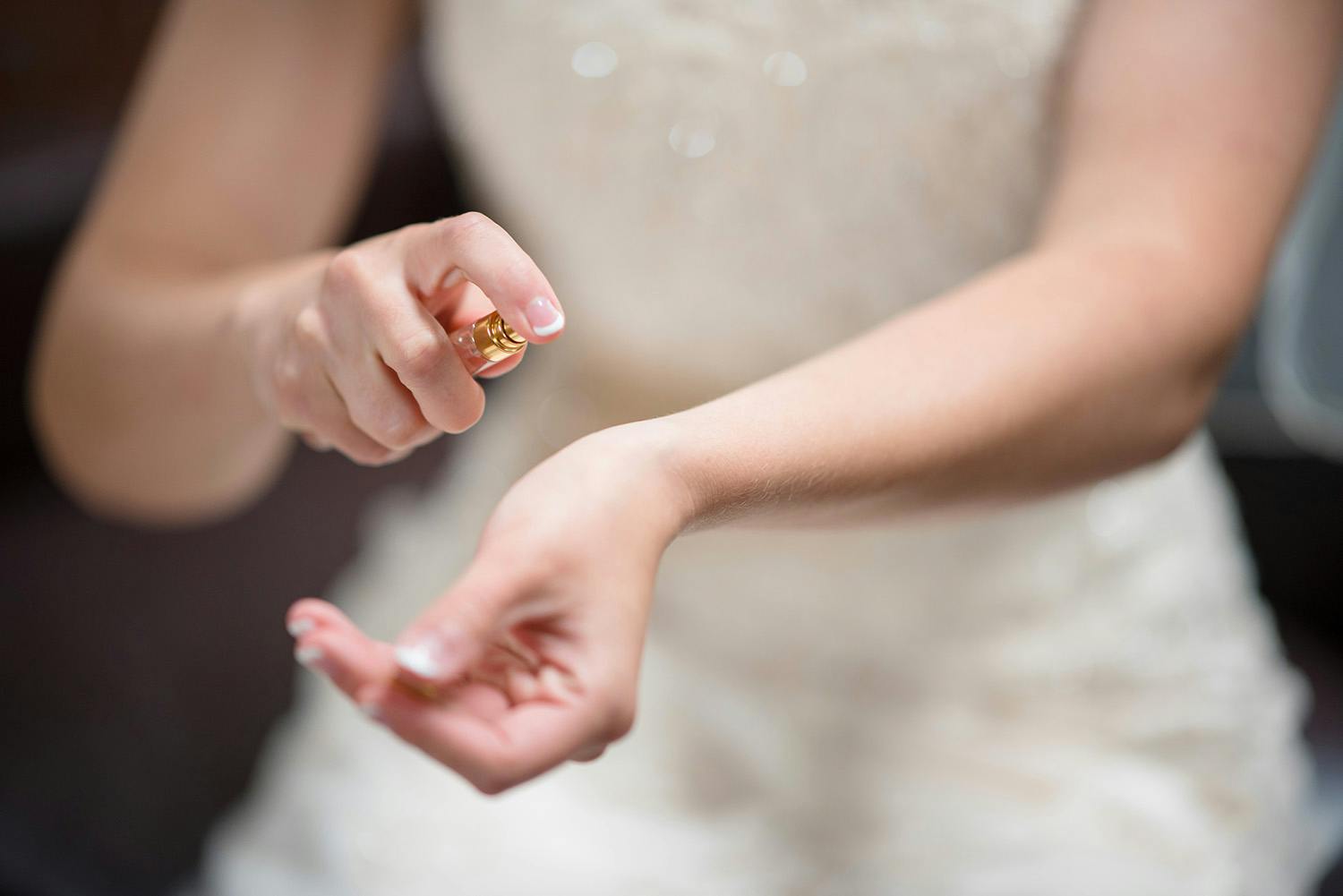 A thorough discovery phase was launched to validate our projections, which involved surveying Bluebell's current customer base as well as interviewing their retail staff trainer who has a close pulse on the stores. 
Analyzing Fragrance Ads
We next analyzed a wide range of fragrance ad campaigns to understand how they were marketed and sold to consumers. Fragrance campaigns, even when compared to advertising for other products, are carefully crafted to exude a very particular personality and ambiance through its protagonist and setting, respectively. For example, some campaigns may put forth an innocent, joyful carefreeness by featuring young girls frolicking in a field of flowers, while others express a fun, rebellious sexiness by depicting a nude young couple having a water fight in the bathroom.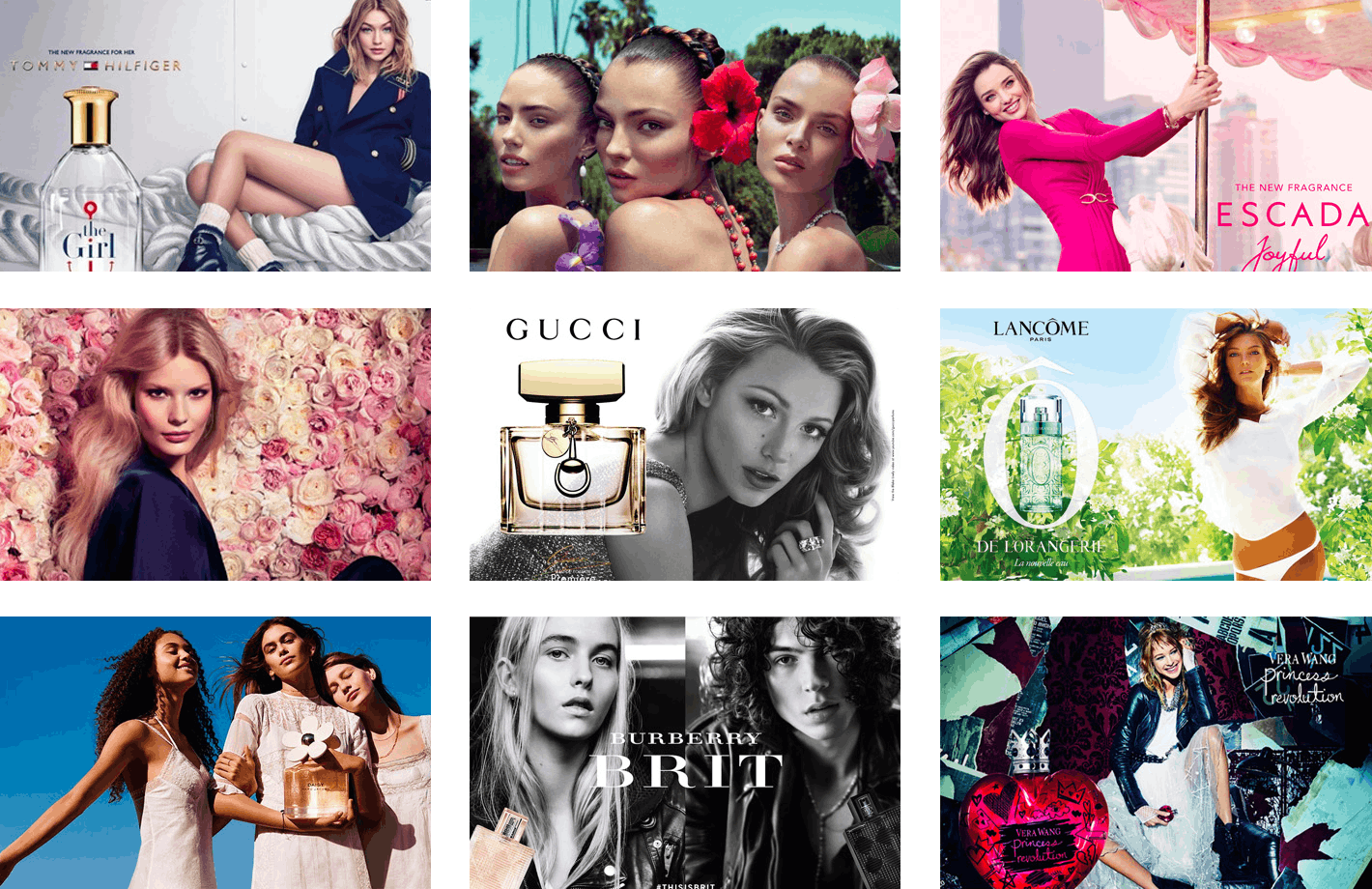 Through our research, it became exceedingly clear that fragrance ad campaigns appeal to consumers by depicting characteristics that the target audience believes they already possess or want to possess. Furthermore, the campaigns also do not attempt to describe the scents, although certain settings and ambiances depicted may lean towards particular fragrance families, such as flowers for floral scents and oceans for aquatic scents. Said differently, perfume ads sell an image to people, not a scent.
Fragrance Search Reimagined
Based on what we learned, we decided to build a website, which as planned initially, still enables clients who are searching for a precise product to get to it quickly through a brand directory, but also guides exploratory users who have a limited knowledge of fragrances and are unsure of what to purchase yet using a set of rich search filters. We especially put our effort into the ambiance filter as the main pillar to overcome the obstacle of selling fragrances online without users smelling the scent.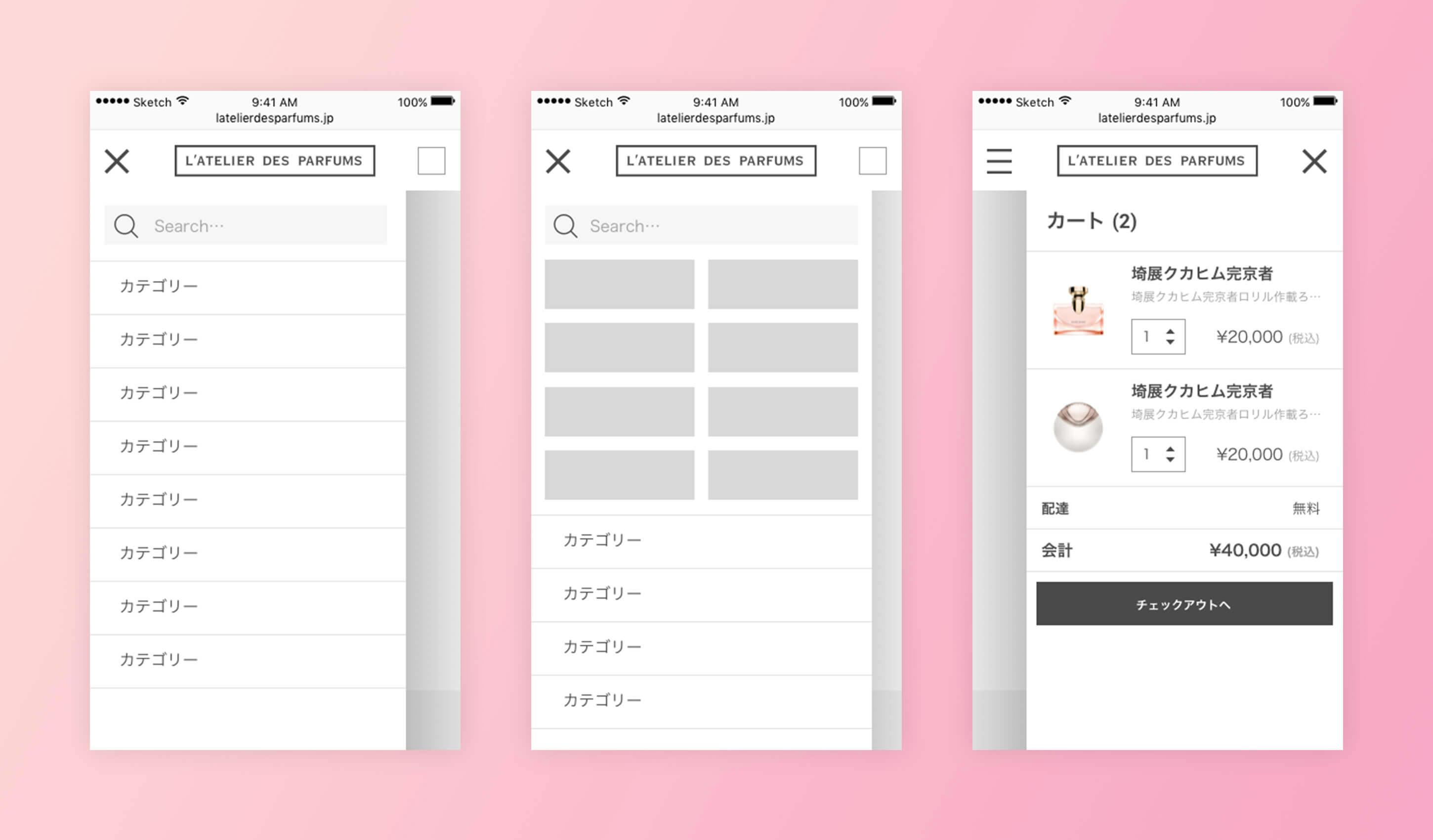 Inspired by our discovery work on fragrance ad campaigns, the ambiance filter helps people grasp products intuitively by categorizing them into easy-to-understand characteristics, such as sexy and glamorous, professional and strong, or casual and relaxed.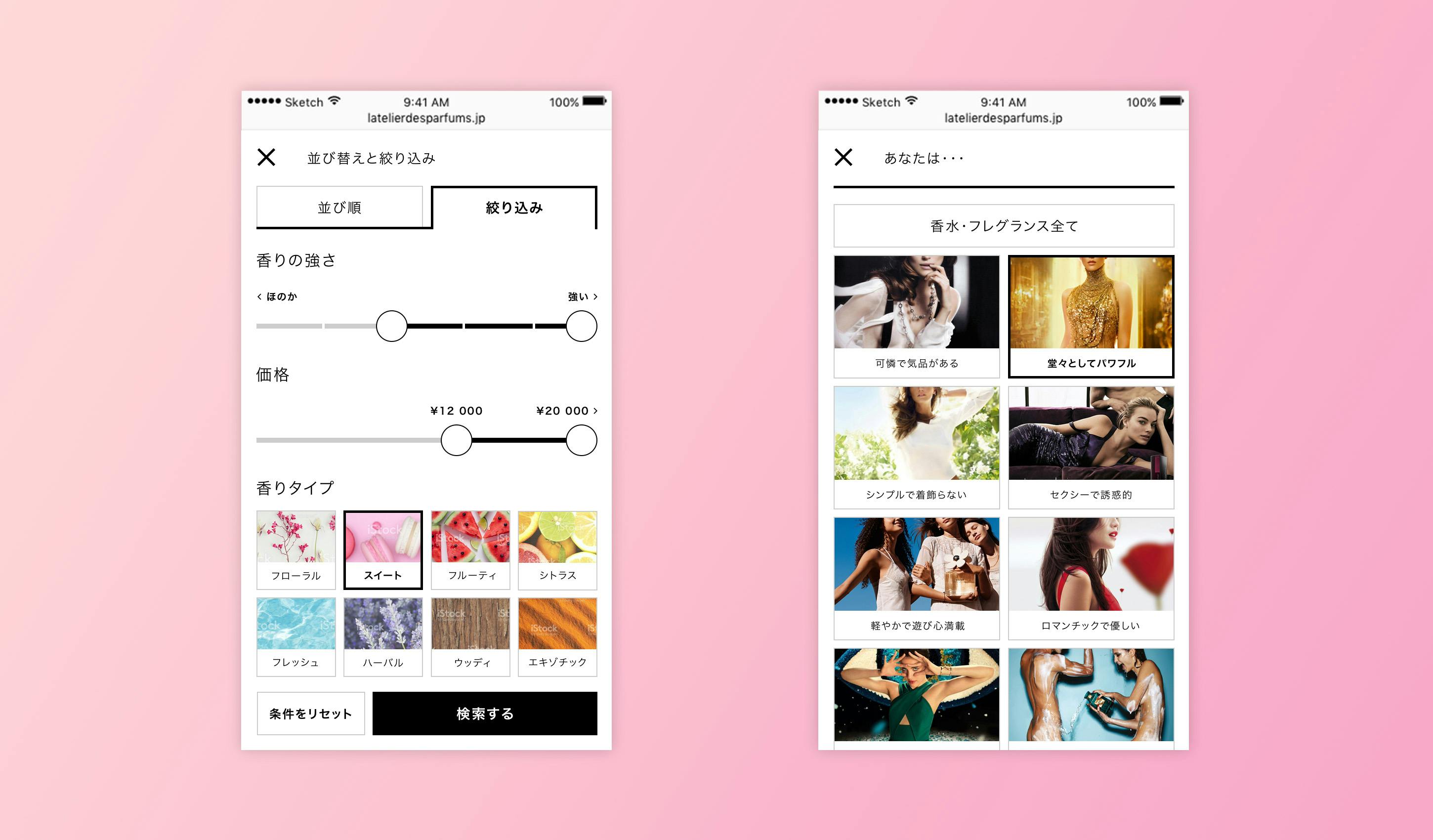 To complement the ambiance filter and to further narrow down products to match user preferences, we've also added filters like fragrance types, gender, and price range. Finally, fragrance shopping that makes sense, online!
Heightening the Senses with Sleek Simplicity
We wanted users to be hyper focused on products and experiences conveyed by brands—the intricate perfume bottles, the beautiful visuals of each ad campaign, and the product descriptions rich with sensory language—which meant the website had to be simple and flawless, both visually and functionally while conveying a sense of luxury. In addition to making the website responsive which enables users to shop virtually anywhere, careful attention was put into creating hierarchies for call-to-action buttons so the bottom-line is always front-and-center. We also added interactivity to banners and buttons to indicate to users that they are clickable and to make the website feel dynamic.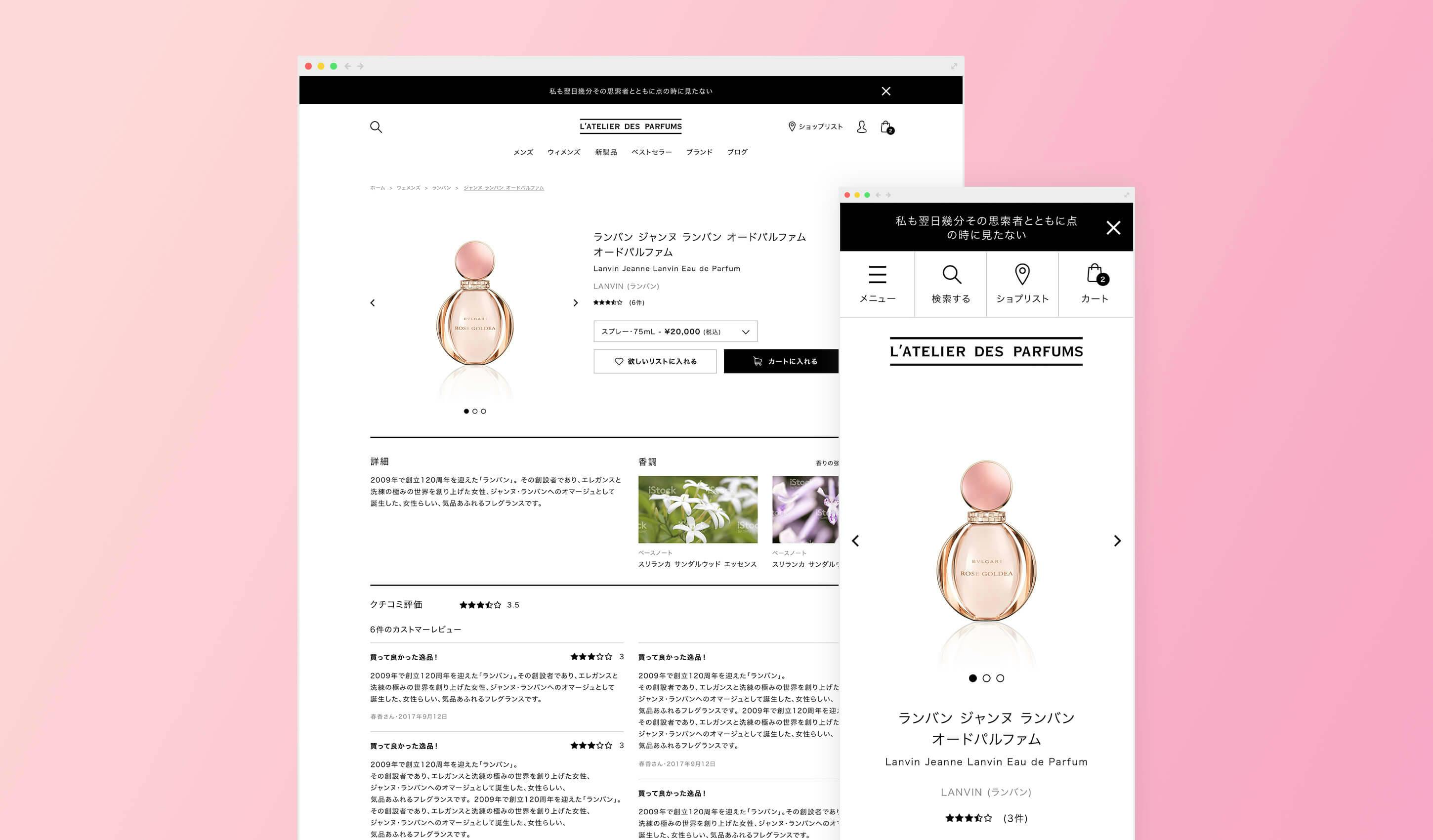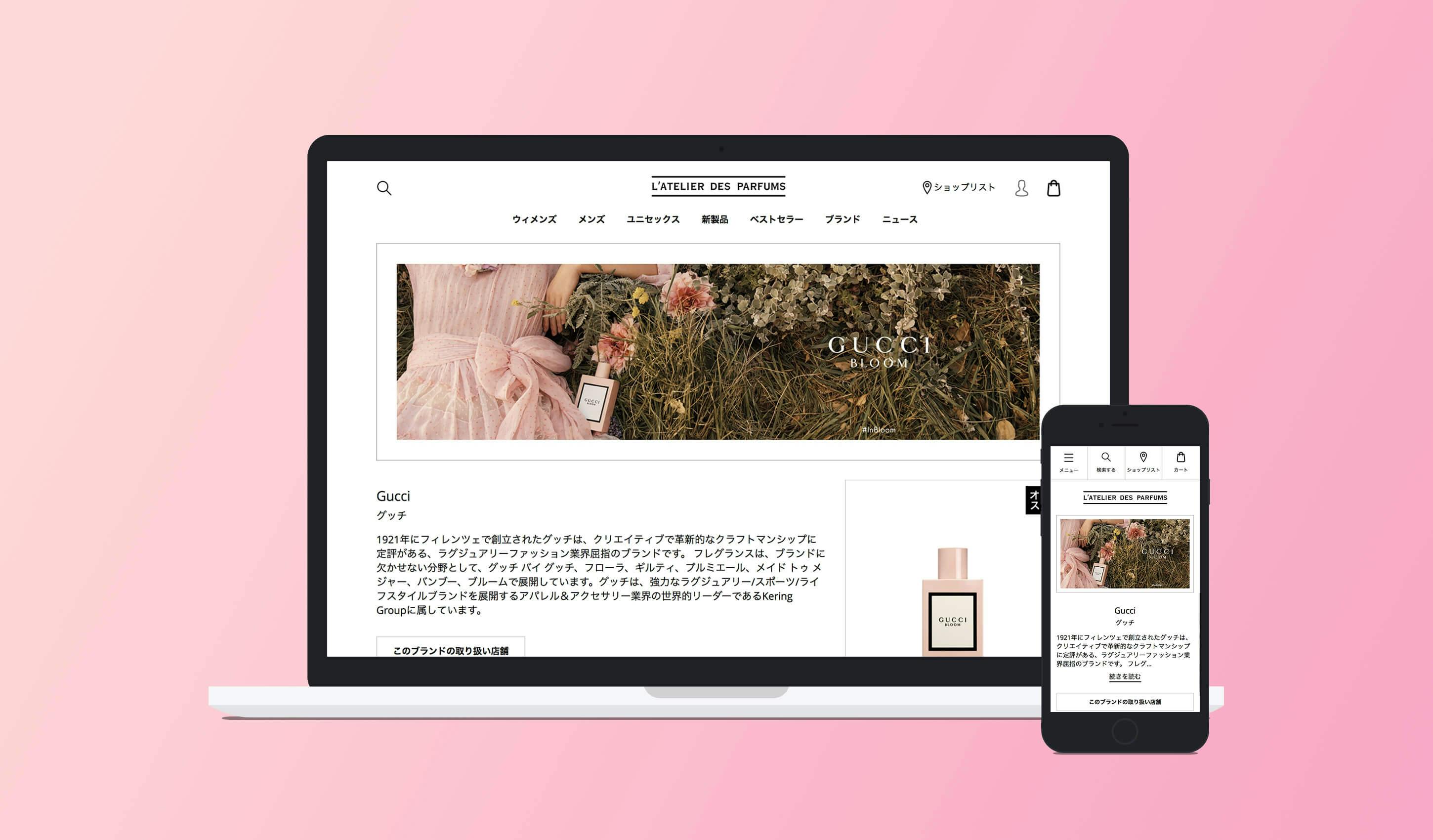 Helping You Explore Fragrances Even Better
We are now planning to further expand on our concept of ambiance as a cornerstone of fragrance searching. With the expertise of Bluebell's perfume sommeliers, we aim to create a revolutionary exploratory experience on L'Atelier des Parfums that will be even more intuitive and helpful for fragrance shoppers, all from the comfort of wherever and whenever they choose to shop.
See it live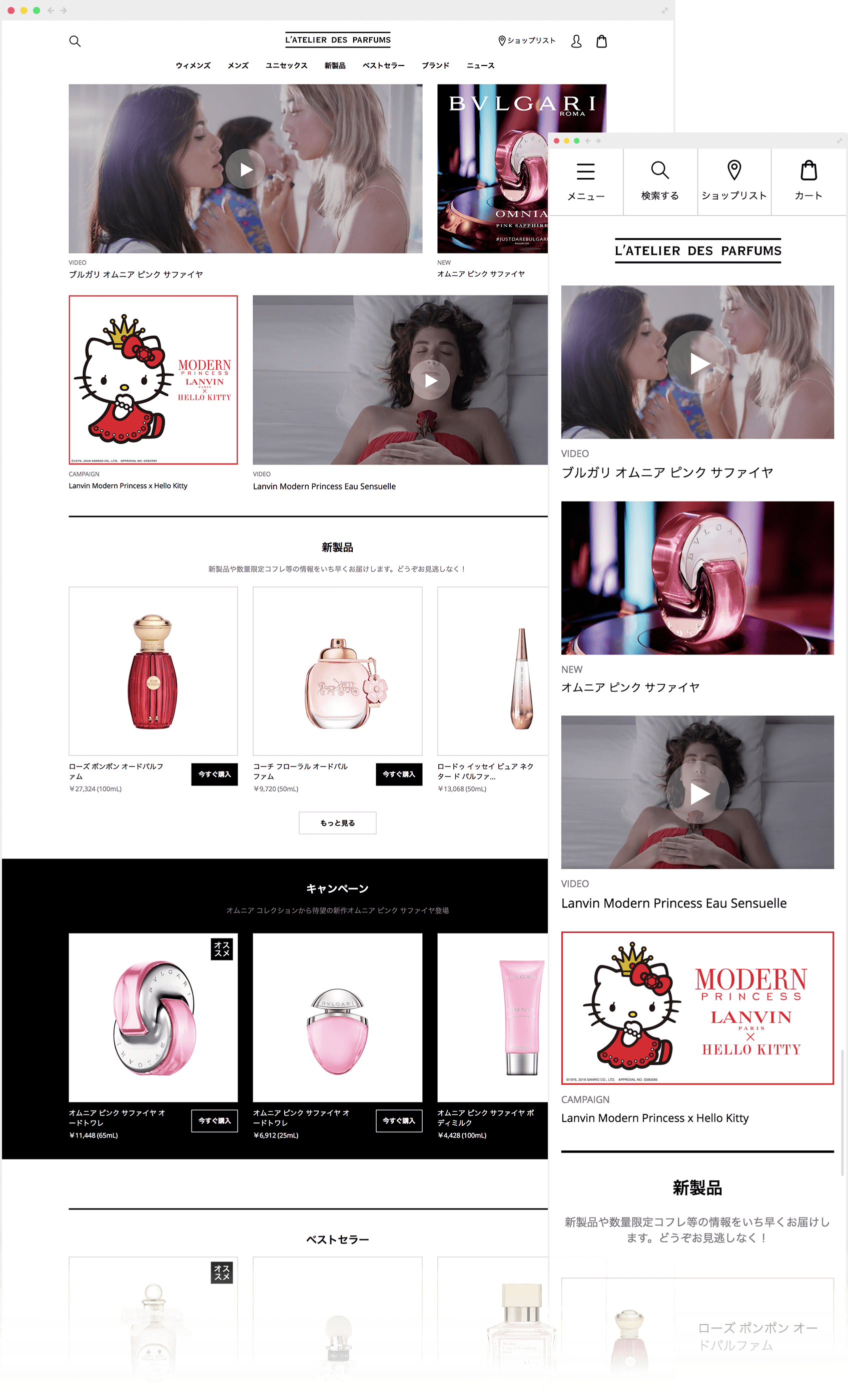 ClientBluebell Japan
IndustryPerfume Reseller, Luxury, e-Commerce