HRTech and EdTech
Digital Transformation
Link Interac: Repositioning and new recruitment website
In a few words
Repositioning of the Link Interac brand, design and development of a new recruitment website.
About the client
Link Interac is Japan's largest private provider of professional foreign teachers to the Japanese government through its ALT program. They employ around 3,500 people in Japan, attached to a dozen of offices all over the country, 90% of them being non-Japanese. Link Interac is part of the Link and Motivation Group.
About the project
Link Interac entrusted CREAM to perform a business-critical repositioning and digital renovation of its online recruitment activity. This project's discovery phase led us to completely rework how Link Interac presents itself to prospective and current teachers, design and build a new recruitment website, as well as strategize the continuous activation. This investment proved immediately worthwhile after launch by the reduction of paid advertising needs and the new inflow of applicants.
See it live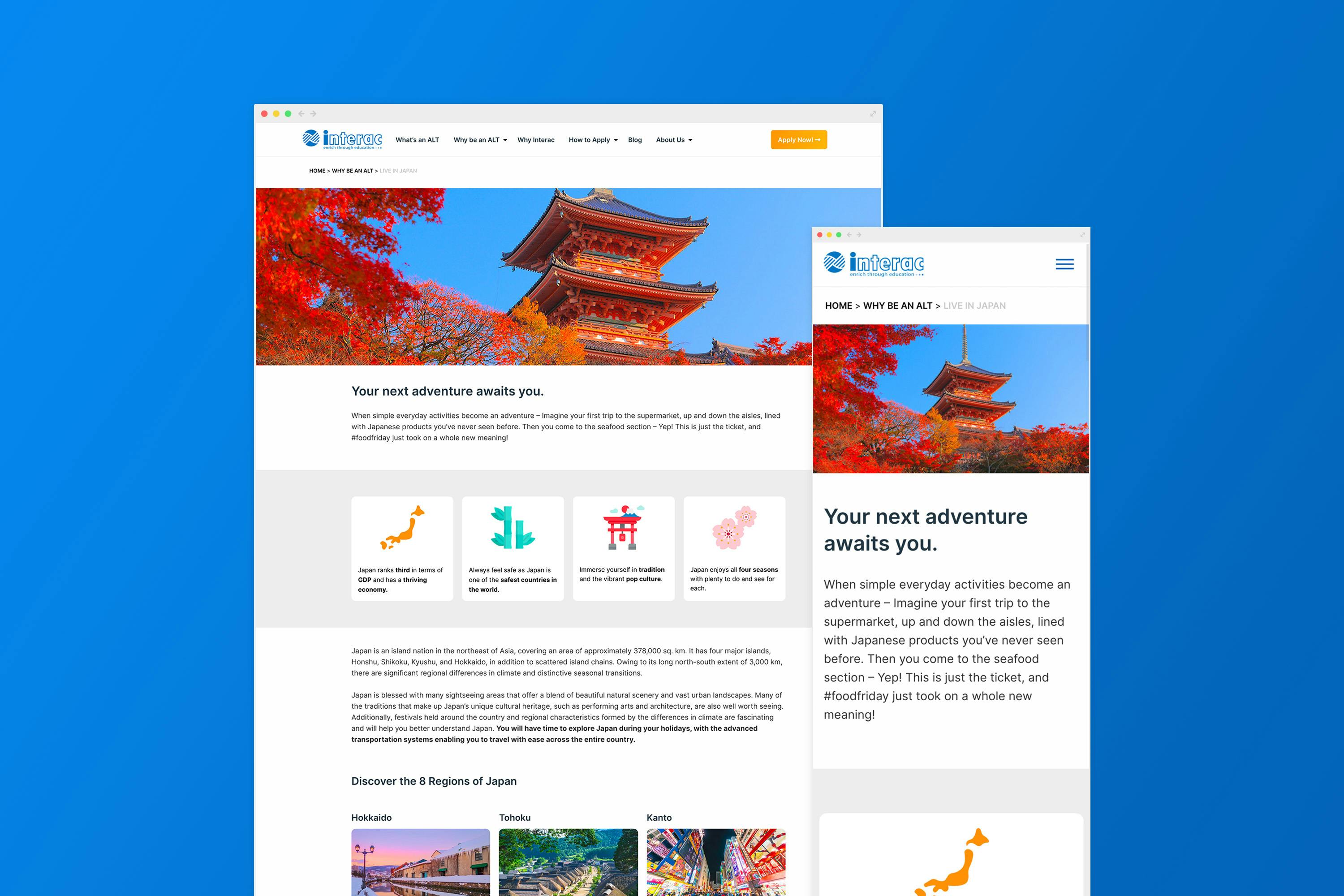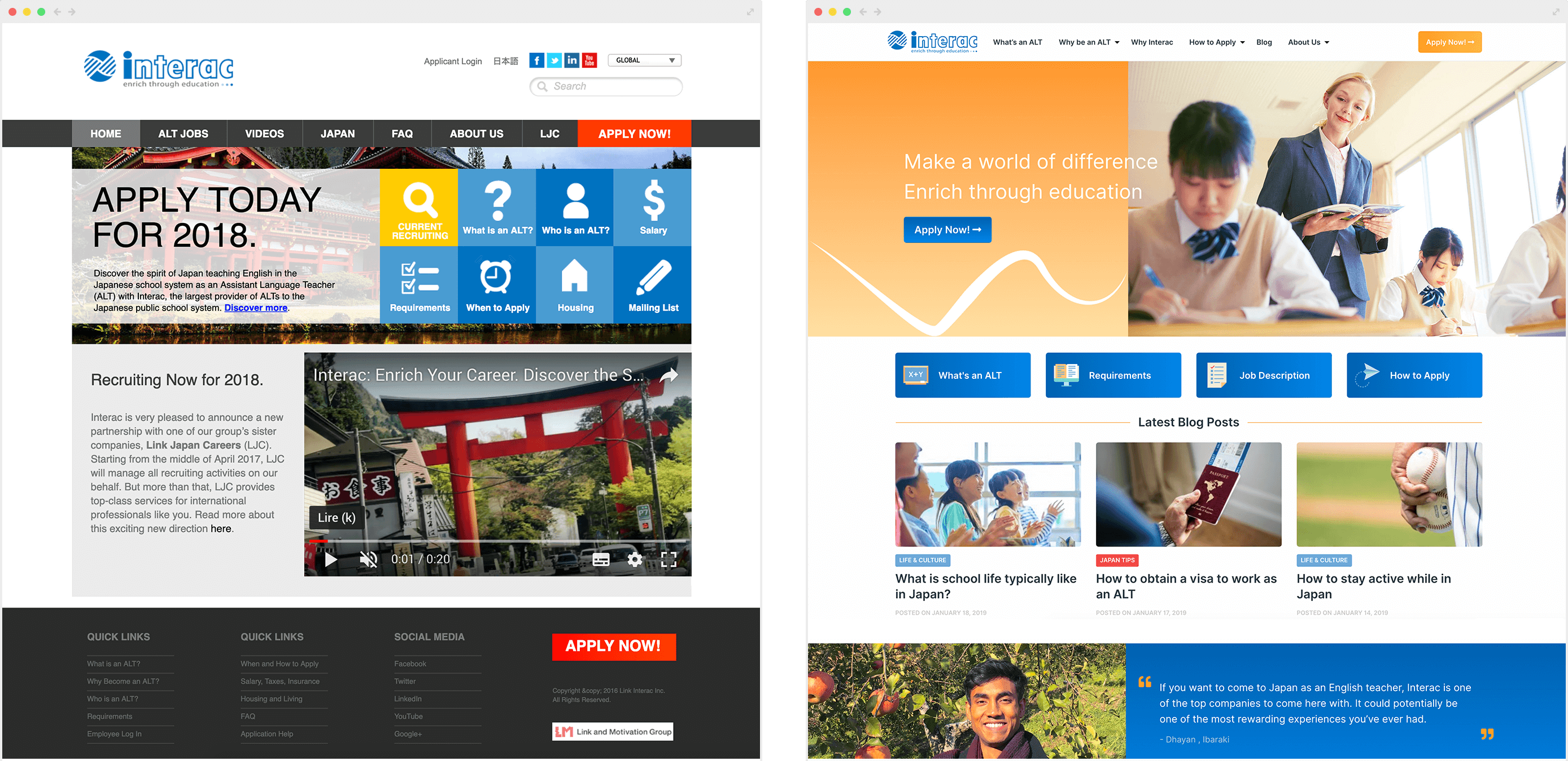 Before and After the revamp
ClientLink Interac
IndustryRecruiting, Consulting