Lavenham: Headless Japan Store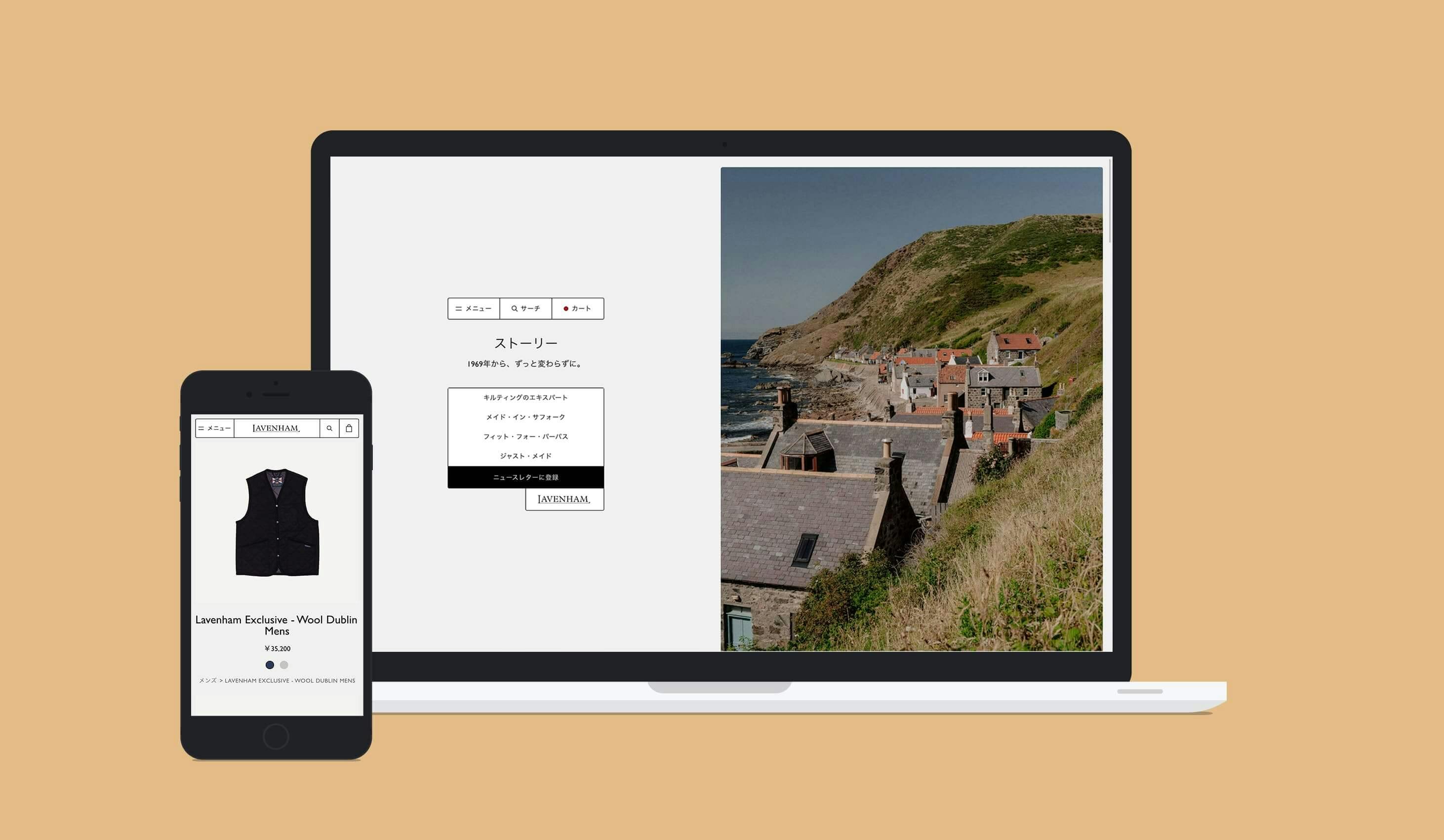 In a few words
Lavenham Japan Localized Shopify Headless Expansion Store
About the client
Established in 1969, Lavenham is a quintessential British luxury fashion brand celebrated for its premium quilted jackets and outerwear. With a rich heritage, Lavenham combines timeless style with craftsmanship, captivating fashion enthusiasts who appreciate refined elegance.
About the project
Originally from UK, Lavenham recently made a switch to a headless architecture backed by a Shopify Plus plan allowing for the set up of expansion stores to replicate and adapt the CX for specific markets such as Japan. After tailoring the storefront to the unique preferences and requirements of the Japanese audience, CREAM took upon local operational store integration to enable automated data flows with enterprise resource planning and warehouse management systems, the necessary back bone of a scalable commerce operation.
The successful implementation of Lavenham's Japanese expansion store is a testament to the synergy between technological innovation and cultural adaptation. This achievement has not only enhanced Lavenham's global reach but has also positioned the brand to flourish within the vibrant Japanese apparel market.
See it live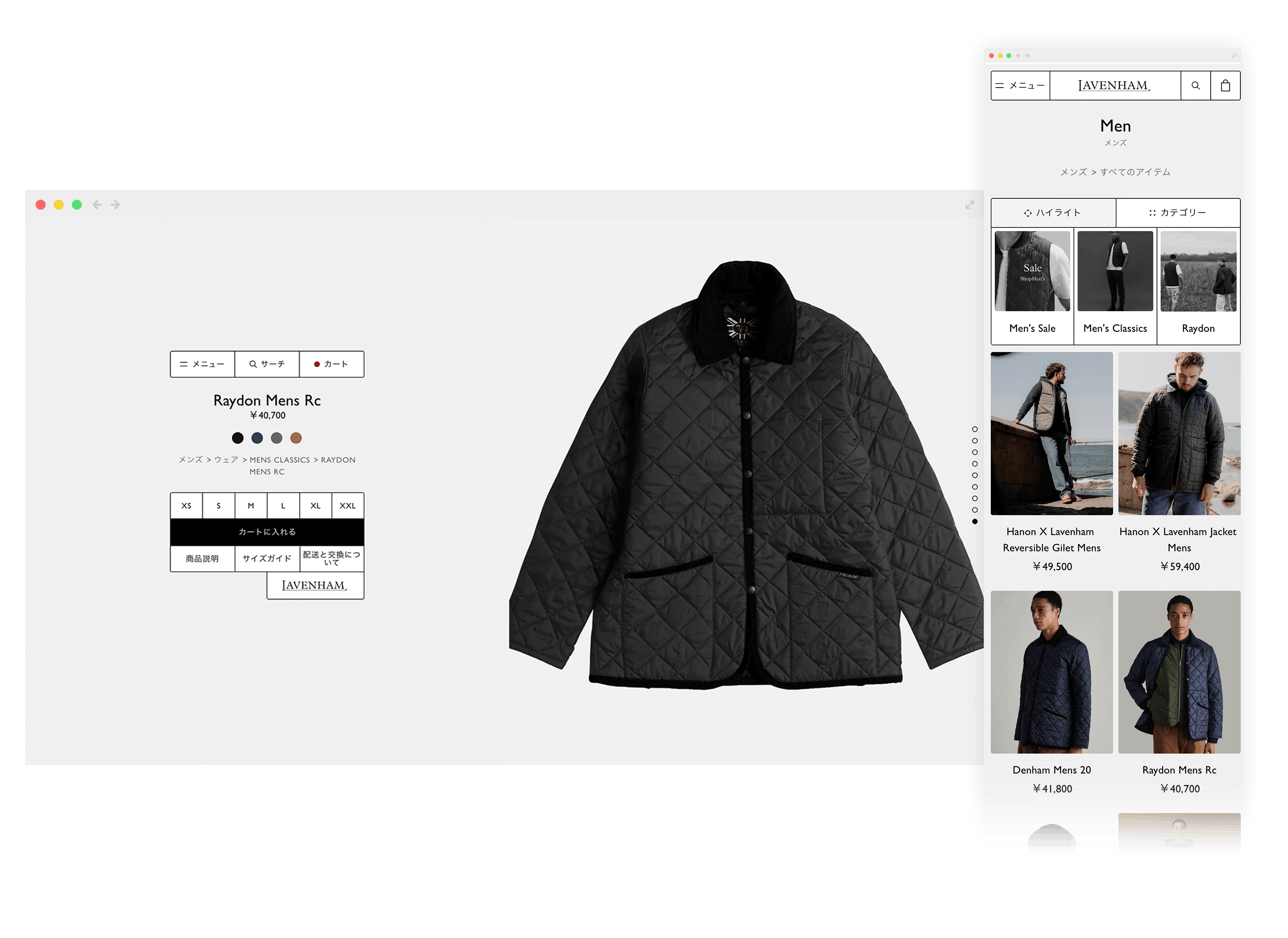 ClientLavenham
IndustryPremium Apparel, Quilted clothes, British Fashion